Imprezuerix Print Pattern
This print pattern was inspired by patterns in nature. The artwork was adapted from the pattern on a moth wing, and then manipulated to achieve what is shown here. I have been working in fashion for over 20 years and am not the average fashionista! I tend to mix image elements that may seem arbitrary at times. This is done to create a type of contrast that is more complex than simply using complimentary colors. It is about contrast of concept and style. Mixing in skulls with butterflies and moths is something I rarely see outside of my own work, but this is the type of contrast I am attempting to deploy (or express) with this dramatic fabric story. Thank you for looking!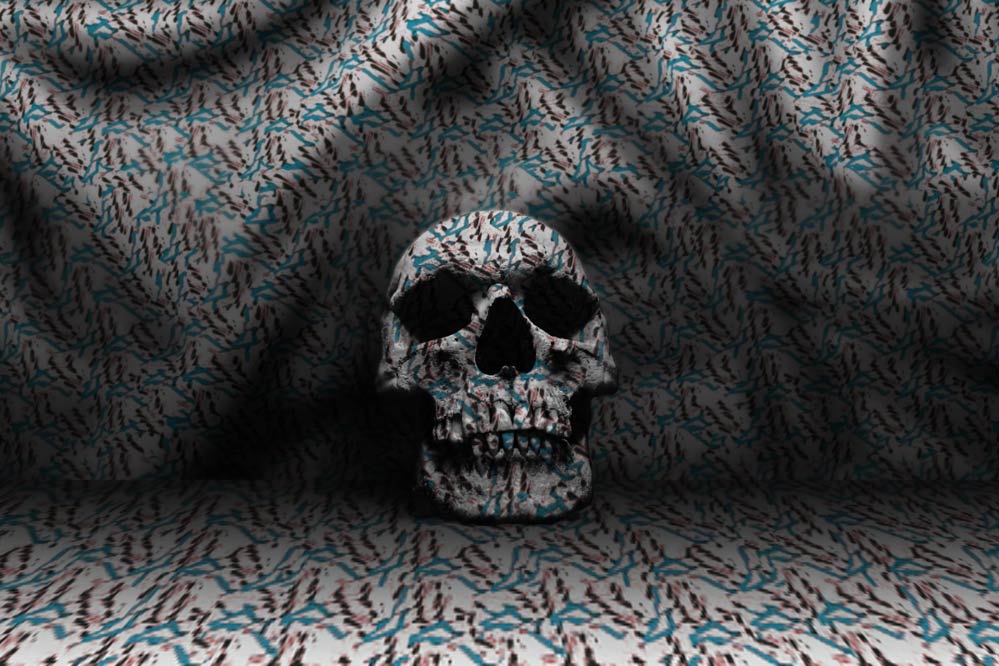 Colors
Color Diagram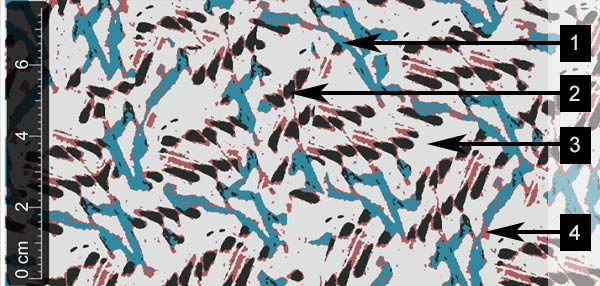 More Pattern Mapping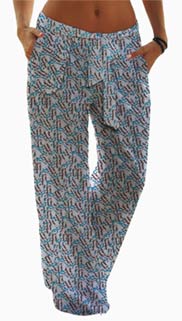 The imprezeurix pattern used on some pajama bottoms.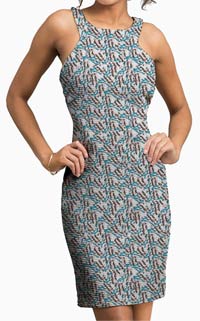 The imprezeurix pattern used on a sun dress.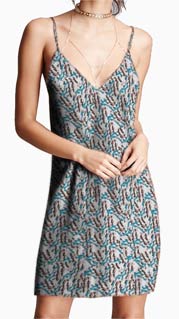 The imprezeurix pattern shown on a camisole.
Color Ways from Pointcarre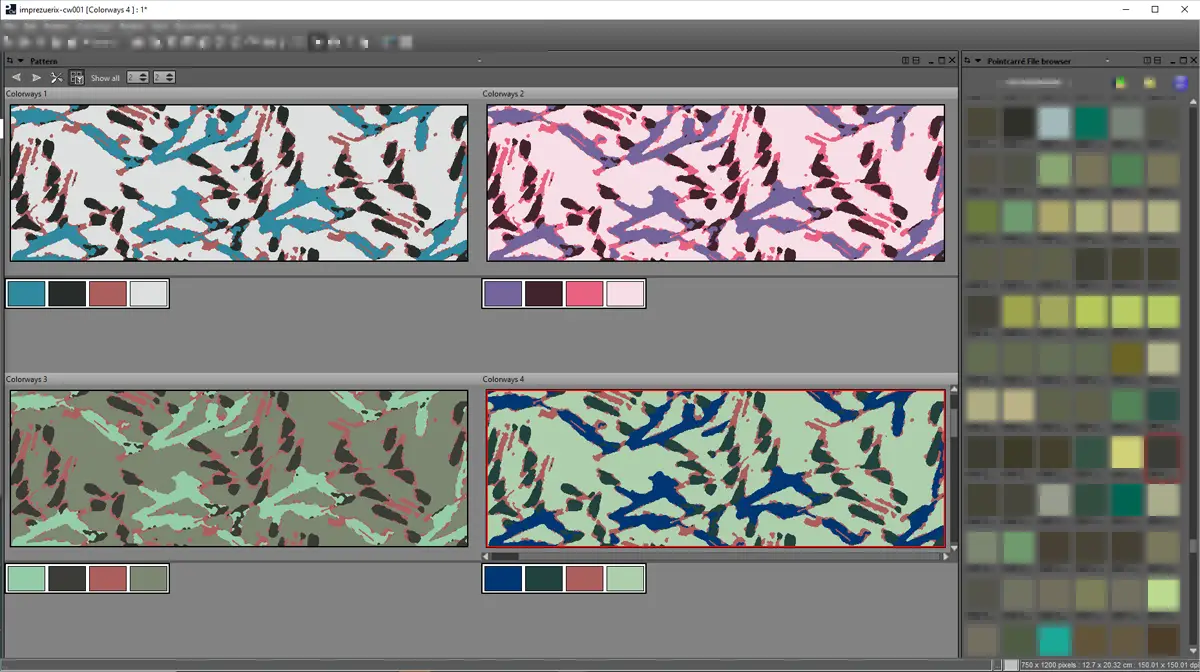 The image above is a screenshot from Pointcarré's Color Ways module. Some UI elements are hidden here out of respect for Pointcarré North America's IP rights. Please go to their site for more info on their incredible industry standard setting software. https://www.pointcarre.com/ I can help you acquire Pointcarré software if you are interested! Email me and I will make it happen!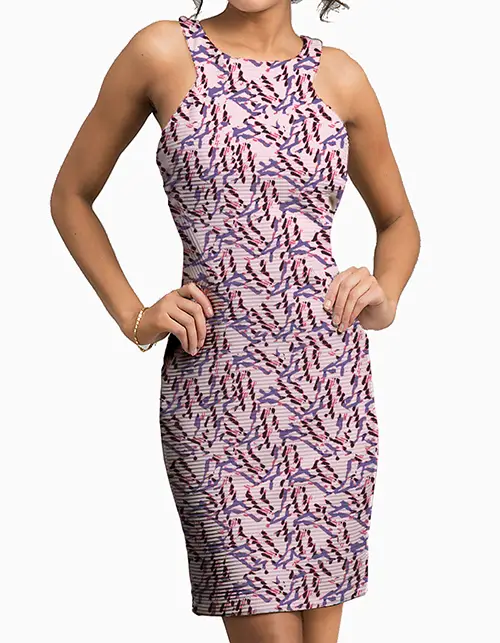 I could not resist showing one of the colorways from Pointcarré mapped onto the sun dress!
Now this is also easily done using Adobe Software, although I favor using Pointcarré for almost all of my surface design work. It can do things that the Adobe software does not, at least not so easily or so elegant as Pointcarré. I use Pointcarré to generate maps and materials for the 3D software I use and the results are striking. I enjoy images that reveal some of the process[es] whereby the concept was conceived and created and so really like posting thses images - I hope you enjoy them also!