As stated in the info tile, Multi Media Construction is the name entity under which I market and promote my instructional design work. I also use this as a portal or platform for posting and publishing course work for the students I work with at various universities, schools and companies. This webpage is intended to showcase some of the method and modality utilized in developing my digital brand.
Logo Development
For our logo development work to be as effective as possible, proper exploration must be done. This generally means trying out different font combinations, color solutions, and spatial relationships of all tyhe elements that compose the logo. The images below show a fraction of what was actually done. This page would extend much too long had I included all of that work here! The options below show a progressive development towards the final design choice.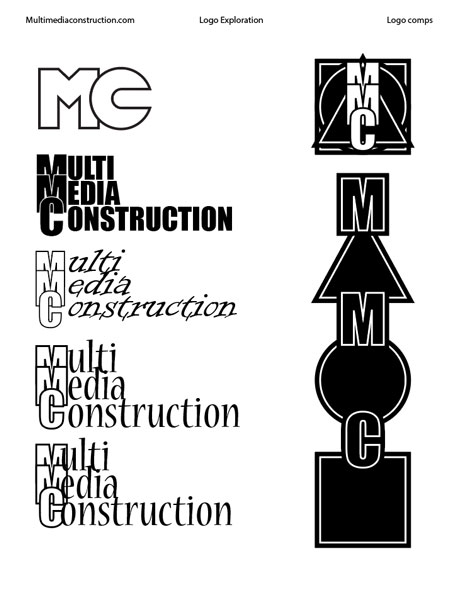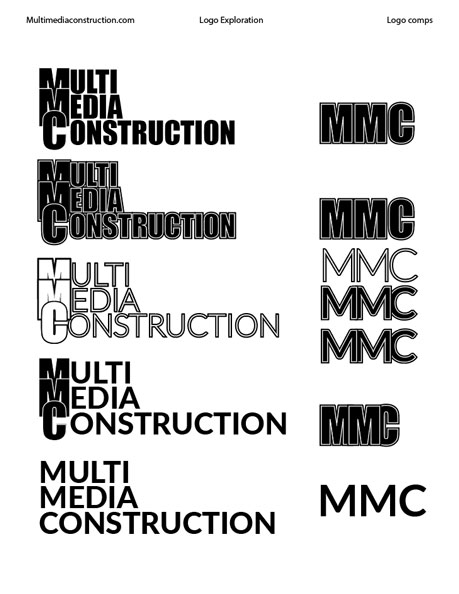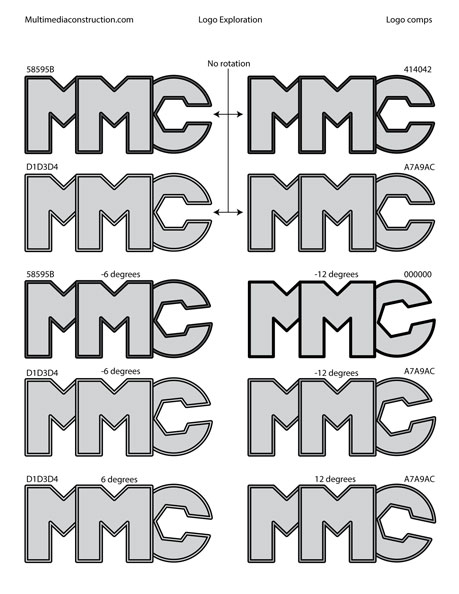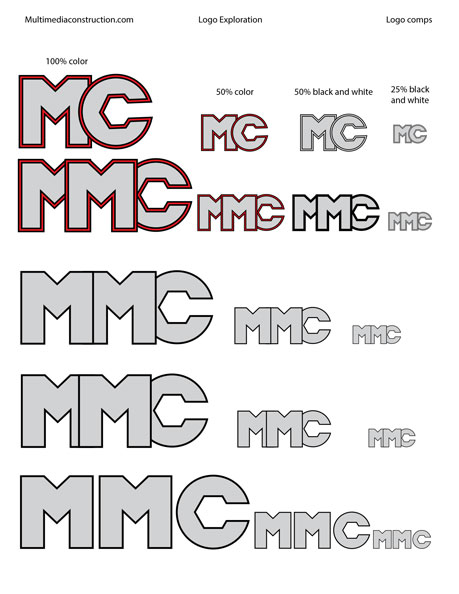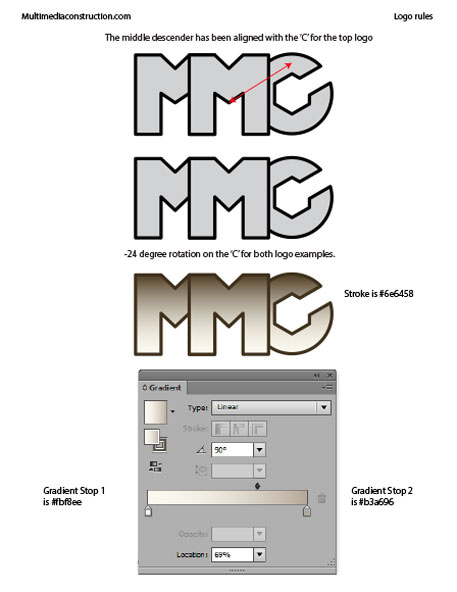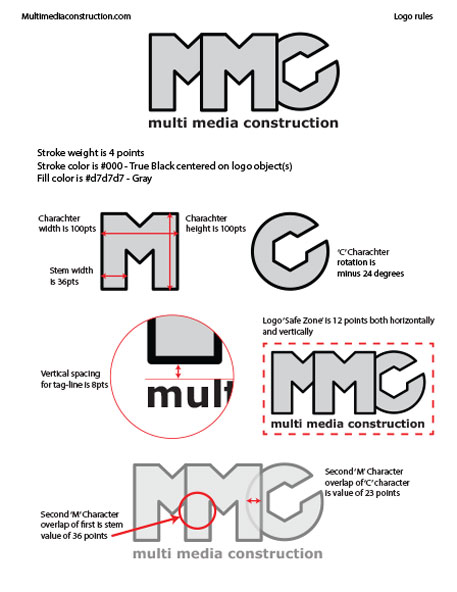 Logo Treatment[s]
A logo treament can be used to describe any number of stylizations that are applied to any logo. Having worked in construction in my youth for over 10 years provides a perspective that not many graphic designers have. Later in my career while working in fashion I saw that a garment 'tech-pack' looks remarkably similiar to a blueprint for a building, as does a designer's style guide to a certain extent.
As a designer, I am powerfully drawn to any document that reveals processes and modalities. I am also drawn to designs that demonstrate meaningful displays of deconstruction that use elements that somehow reveal some of the process whereby that design was arrived at. The images below show some exploration as well as some 'deconstruction' in the fifth and sixth images with a wireframe reveal.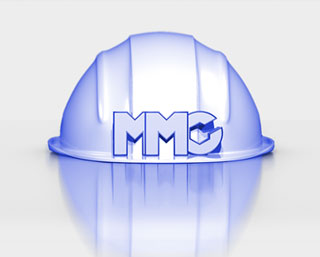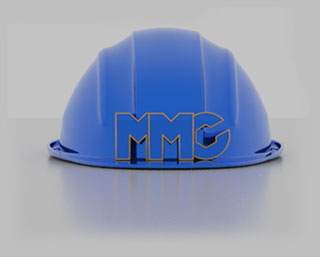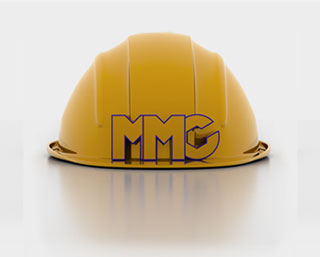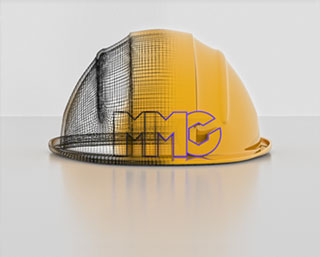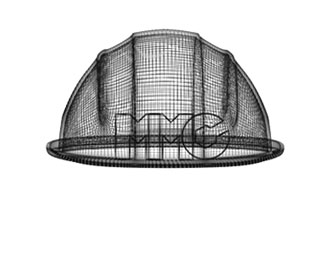 ↓ Please 'mouse-over' the image below to experience deconstruction in an interactive manner ↓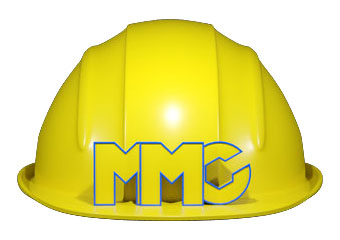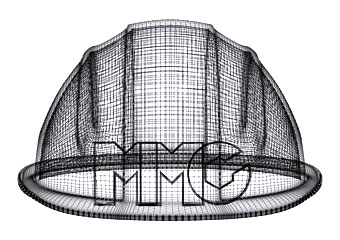 Using the iconic construction worker's hard hat in combination with the 'blocky' letter form logo was a very easy direction to come up with and follow. Complexity in a design should not compromise readability or the viewer's ability to make sense of the design. At a glance my brand might be conflated with a real construction business.
So it was with that consideration in mind that I gravitated to easily read 'blocky' sans-serif fonts and eventually arrived at the final design which after 10 years still does the job quite well. The commonalities of building an instructional module and a physical edifice are quite similiar in the degree of planning and designing involved. When we think of my previous experience working in construction and these commonalities it is hard to imagine going in a different direction for this living, breathing, working project.
The image below demonstrates an entirely different type of deconstruction. This is a rather literal example as it shows the work in a state of progression in the native 3D program used in this instance. The program or software is Autodesk's 3DS MAX. MAX was the first 3D program I learned and is still one of my favorite programs to work with. It is incredible in that it informs and instructs the user on not only digital skills, but real-world applications as well. The terms for using lights and cameras are the same as when working in a physical environment, as are the units of measurement and many other associated properties.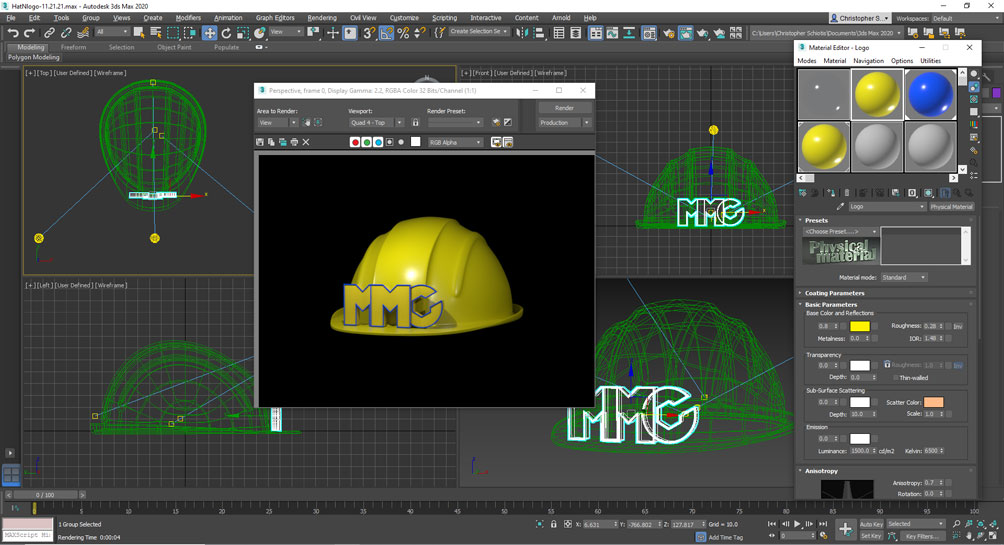 Instructional Design
The instructional design work I do is primarily project-based and software centric. The projects I build and develop entail the use of instructional models such as ADDIE, Bloom's taxonomy, and Gagne's nine events of instruction. Additionally, I must mention Mayer, Reiser and Clark as they have influenced my personal development significantly. Mayer's publications on instructional multi-media are especially applicable to the type of work I have preponderantly performed.
The images below are a visual client list using the UI, or a part of it from each project. These projects can be accessed at https://multimediaconstruction.com/mmc-projects.php. Thank you for taking your time to look at my work!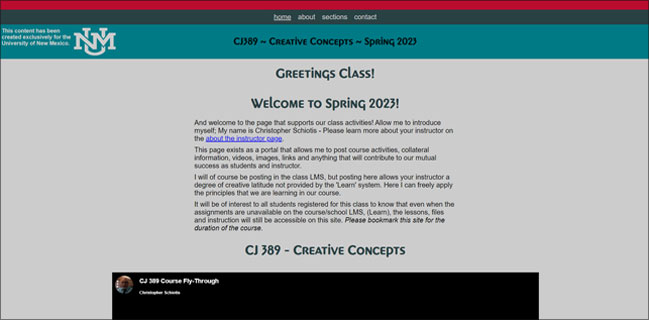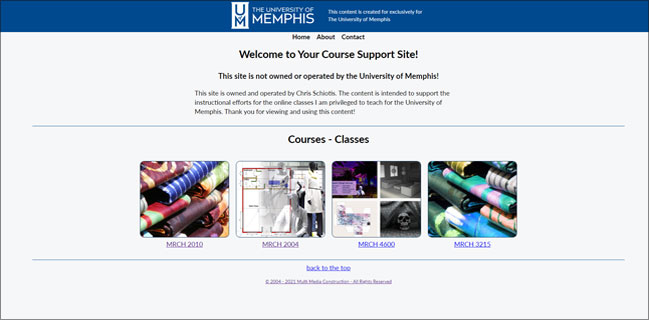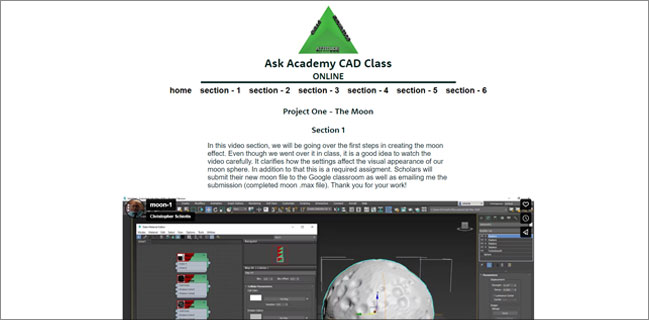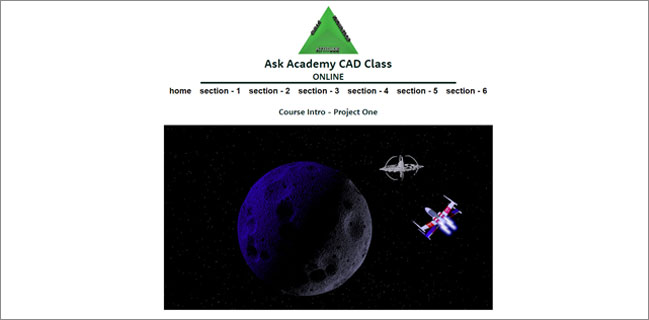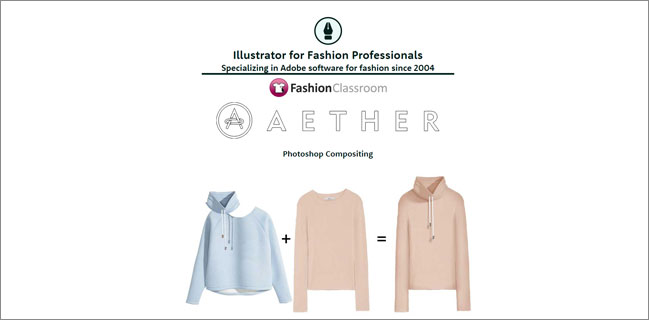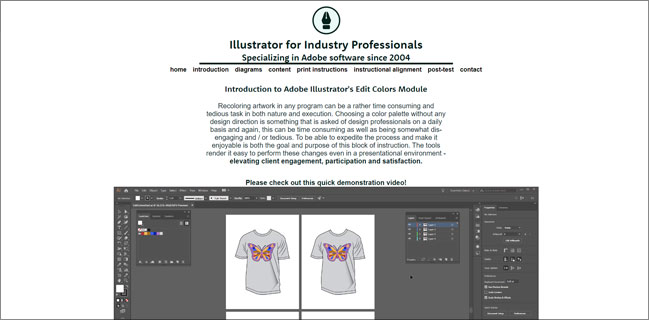 Thank you for checking out this project!