Have Gun Will Travel
This project was created as an example for the students I am honored to work with at the University of New Mexico. This project is from a branding course wherein the students have 8 weeks in which to completely (visually) brand a business. The business they brand can be fictitious or it can be a smaller busness entity that does not have a well recognized brand image already. I am asking the students to generate visual assets for the class project using Adobe programs; Photoshop, Illustrator, and Dimension.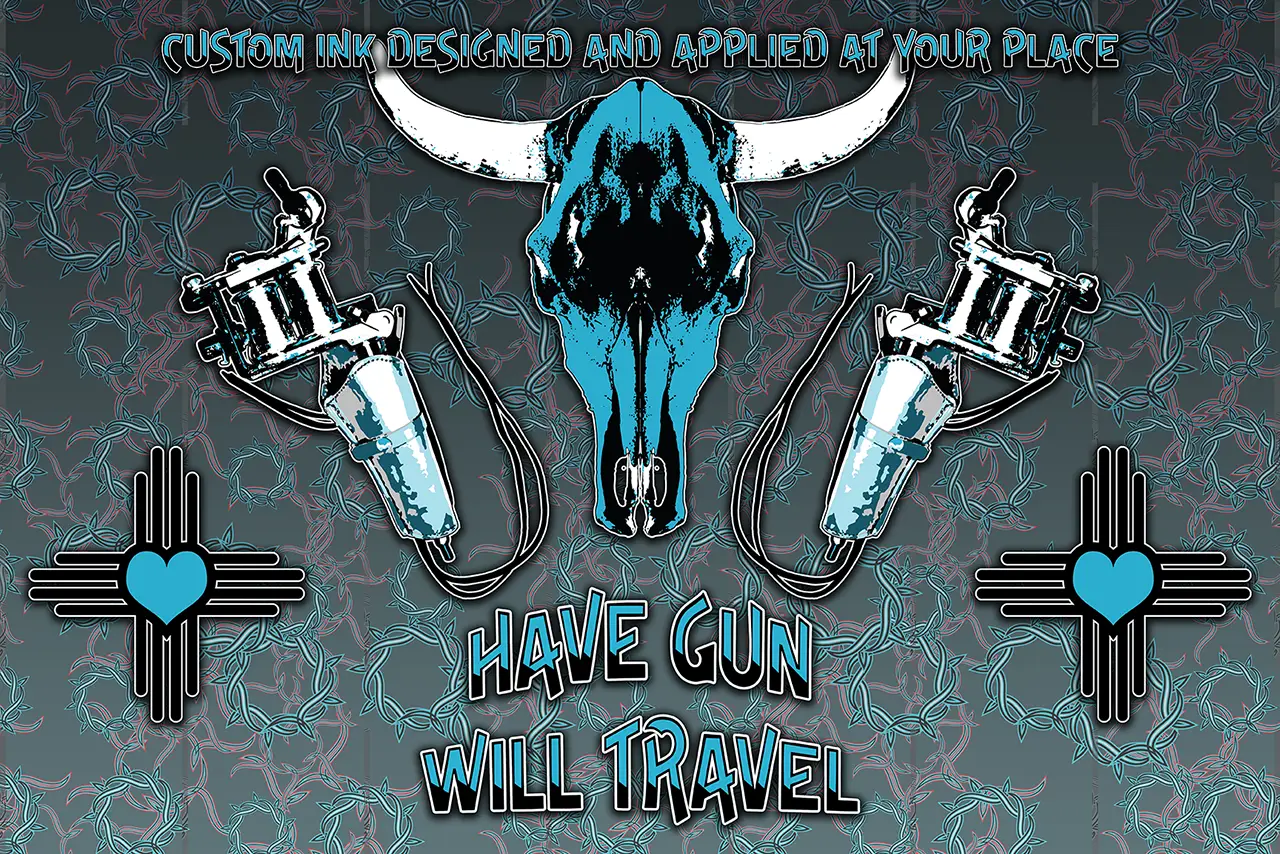 The other sub-projects that make up this 8 week, totally asynchronous accelerated course are;
A business concept
A business logo
A business card
A business tee shirt design
Design a landing page for a website for the business that includes a design for;

Desktop screen
iPad screen
Cell phone screen

Business Promotional items

Water bottles with company logo
'Swag bag' with company logo
Ink Pens with company logo
...And other options for promo items
Much More to Come!
At this writing, I am preparing to teach this class again. With each opportunity to teach this class, I implement changes based upon the reactions and performance of the people having taken the class previously. I also have to take into consideration the technology developments that occur related to internet browsers and of course the software we use. Adobe is constantly developing their software which has yielded made some notable changes, especially with their AI (artificial intelligence) engine[s].
Those changes will be presented here by 2024, at the cessation or close of school this Christmas.
Thank you for looking at this work!